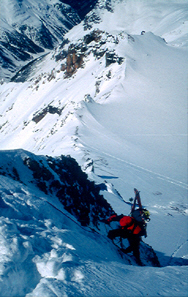 Behalve Toerski weken in de Alpen, Canada en ScandinaviŽ boven de Poolcirkel biedt Edward Bekker nu als primeur Toerskien in Japan aan.

Naast het alom bekende aanbod uit het skitoerenprogramma van de NKBV
wordt er dit jaar voor het eerst een cursus
ďZELFSTANDIG TOERSKIňNĒ
georganiseerd!

Een cross-country skireis in Noorwegen (Rondane) of Fins Lapland wordt dit seizoen georganiseerd door Vasasport.
Een tocht door het Russisch Lapland (Kola) behoort ook tot de mogelijk heden.
Neem contact op als deze avontuurlijk- en primitieve tocht je aanspreekt
You want to be a Backcountry Ski instructor? Check out the NKBV training course!

We like to hear from you.
Any suggestion or questions? Feel free to Get in contact!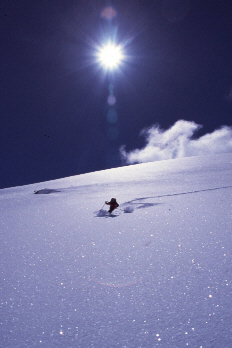 Caution - Avalanches
Brochure with all essential information to justice the avalanche risk.
(english, pdf, 1 Mb)

Tour suggestions
Looking for a good suggestion?
See the Tour plans for precooked ski tours.
It offers you a variety of well prepared ski tours in:
Austria,
France,
Sweden,
Bulgaria,
Slovakia
Scotland and, of course, Switzerland

In the Literature list you can find books with day-tour suggestions and literature that describe a complete tour.

You are still looking for a attractive ski tour?
See the "Interesting links" in the Information chapter for an overview of related web sites.

Interested in an Organised tour, the Link page gives you an overview of organisations and travel agents.




Tourplan: Juf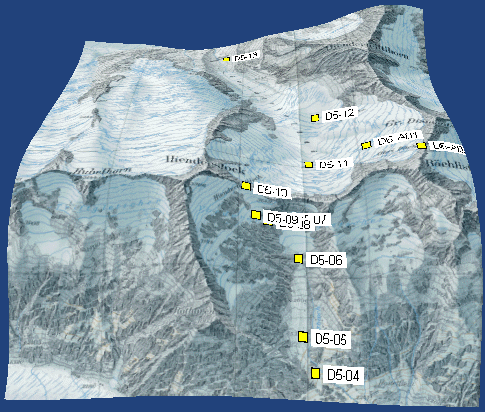 Climbing with skins can be tranquil. The rhythm of the shuffling feeds, the sound of your own breath. You are surrounded by a beautiful scenery that will (dis)solve all your sorrows. This is the experience of the ultimate joy, especially when you ski down in perfect snow.As a backcountry skier you will, generally, not walk the beaten track. Being remote is a potential risk. Make it your challenge to control all the risk as much as you can.


To achieve this, a good condition, knowledge and experience are important but also a good preparation. This site supports you in planning your tour.
A Tour plan structuralize the planning of a ski tour. It can be compared with a Flight plan and should be a obligation for every independent backcountry skier.

It is based on the principles of 3 x 3 method (planning at home, local planning and observation during touring).



For a first impression, have al look at the Tour plan Example of the BŁndner Haute Route GraubŁnden in the Tour planning chapter.

An important aspect of the preparation at home is the creation of the Route plan.

A Route plan gives you a good expectation of the duration. It helps you to find your route in case of pour visibility and it makes you aware of the risks.

Select Route planning in the Tour planning chapter. Here you will find a Calculation sheet that will help you to plan your day tour.

Books, touring guides and so on are essential for planning your own tour. In case you like to do a standard tour, the menu books can be very valuable.
This site gives you an overview of the Available Literature. You can read the abstract of in total 90 titles. The books published last season or later (15 in total) are indicated with

We call it all snow but the crystals can have all kind of shapes. It can fell down as flakes but under strong wind conditions tiny stars will reach the earth. Due to the wind, the properties of the now will be complete different.
After falling down the snow will undergo a complete metamorphosis. Every stadium has its impact on the stability of the snow layer.
Get to now more about snow for a better understanding of the avalanche risk (select Snow Sense in the Handbook). See for more information the Instruction books in the literature list.



On the market you will find a wide variety of GPS types. Which model fulfils my needs? Must it include an altitude meter or a compass? Read all about it (Dutch), but remember: a GPS is an addition tool and not a replacement for your map, altitude meter and compass! See also the Interesting links in the information chapter.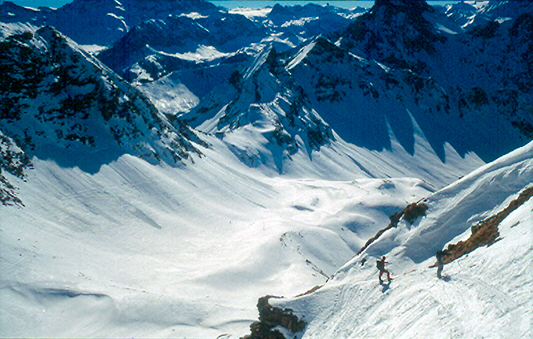 10
Steps to plan a tour.
Interested in planning
your own tour ?
This site can be a great help!
Just follow the next steps:
Notes from the webmaster:

We are working on the translation of most of the information you can find on Toerskien.nl.
So you might be confronted with the Dutch language.
Our excuse for any disappointment.
In case you are interested in pictures, Bert is a professional photographer who can offer you a wide variety of nice pictures.
Get in contact for a overview of all his work!.
Our intention is to keep all the information up to date and correct as possible.
But in the end you are responsible for your own safety!
So check the information and keep us informed.
Be invited to Contribute to toerskien.nl.
It is not allowed to use any information or pictures of this site for commercial reasons without Permission.